Northbrook Montessori School was custom built as Dr. Maria Montesori envisioned it herself; as a children's house or "Casa dei Bambini" and thus it provides an unmatched environment for children. Northbrook Montessori School was built to meet the needs of young children and truly create a home environment away from home. The sprawling classrooms for children 15 months through 6 years of age are fully equipped with child-sized counters, windows, bathrooms, sinks and fixtures. Each classroom has a beautiful set of doors which open directly to the outdoor environment, allowing children to connect with nature and work as Dr. Montessori intended. The state-of-the-art building also has an expansive indoor gym, and a beautiful mezzanine where parents and staff can connect. Plentiful windows throughout the school allow for natural light to illuminate the classrooms and hallways and create a harmonious balance and appreciation for the beauty around us.

Founded in 2012, Northbrook Montessori School broke ground for construction in the summer of 2013 as the newest location of the three schools. Located at the southeast corner of Lake Cook Road and Sanders Road, Northbrook Montessori School officially opened in February of 2015 and is currently accepting enrollment for all programs.
Learn more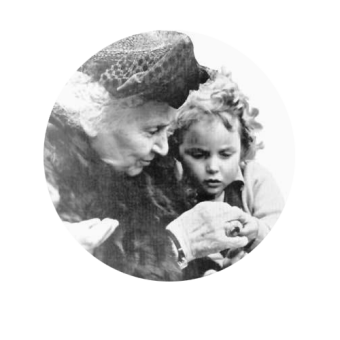 "The secret of good teaching is to regard the child's intelligence as a fertile field in which seeds may be sown, to grow under the heat of flaming imagination."